beginning of content:
Sponsor and Exhibitor Information
ABOUT THE AP ANNUAL CONFERENCE 2017
The AP® Annual Conference brings together thousands of education professionals from the AP and Pre-AP® communities. It features four days of workshops, panel discussions, content-driven sessions, and exhibits.
For more than 60 years, the College Board's AP Program has grown by fostering collaboration among professionals working to develop students' college-level knowledge and skills. In 2016, 2.6 million students representing schools around the world, both public and nonpublic, took 4.7 million AP Exams.
The 2017 AP Annual Conference in Washington, D.C., will detail exciting new advances in AP, including the redesign of AP United States Government and Politics, new supports for AP teachers and students, and information about the new Pre-AP Program launching soon.
The sponsorship and exhibitor packages described in this prospectus give organizations opportunities to showcase their products and services at the 2017 AP Annual Conference. Please join us in Washington, D.C., as we continue our work to develop a new generation of AP. [Note: The Exhibit Hall is open from July 26-29.]
Attendee Demographics by Subject Area: AP ANNUAL CONFERENCE 2016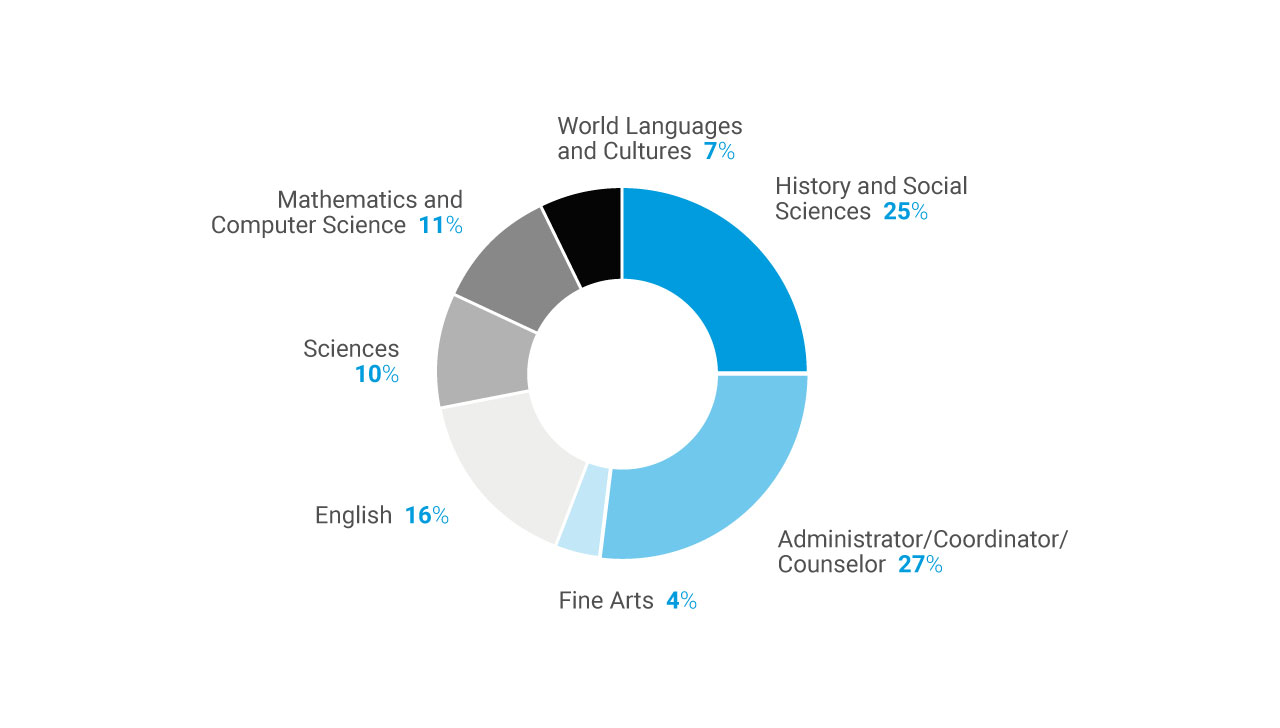 For more information about sponsoring or exhibiting, please contact:
Christine Schmidt
Director, Conference Management
The College Board
250 Vesey Street
New York, NY 10281
T: 212-713-8046
Email: cschmidt@collegeboard.org